More updates from todays 24 hour read-a-thon
From 5 till 12 hour. In my time 18.00-02.00
Hour 5
First min off this hour we went for a walk in the forest :)
Coz a puppy gotta pe when a puppy`s gotta pe :P
Now of to do some laundry and make some food :)
Mini challenge:
over at
Reflections of a Bookaholic
Turn to page 32 and fill in a sentence, in the embty area, of this sentence.
"If only you knew _________, you'd run screaming into the night!"
My sentence:
"If only you knew she used witchcraft, you'd run screaming into the night!"
Hour 6
I started reading Salems Daughter vol. 2
And the food is in the owen.. I chose something easy instead :P Put it in. Let it be and *pooof* dinner :P Perfect read-a-thon food
Mini challenge:
over at

B
- A blogger you've never come across before

I
- A blogger whose blog name has the word 'book' in it

N
- A blogger who lives in Europe

G
- A male blogger
O
- A blogger whose read-a-thon pile has more than 5 books
My answers:
B -
Don`t take my books away
(and actually haven`t heard of any of the books she is readin)
I -
Heather @Capricious Reader
(she was actually the first host for today)
N -
Bøker og sånt
(from Norway, like me)
G -
tsuzian b
O -
Estella`s Revenge
(had like 17 books or something)
Well back to the book.
By the way I just burned my dinner :( Well.. not starting all over.. so I will eat it anyway :P
This hour I got about 90 pages read in Salems Daughter vol. 2
Hour 7
I actually managed to finish Salems Daughter vol. 2 :) YaY second "book" read :P
And the Cat decided to join us. More or less :P
They chased each other a bit. and then I let him go outside, coz he was beginning to be let outside in the cold dark night :/ why.. I don`t get.. But what he wants is my command xD
My cat and dog.. Playing.. Taking through a box :P
Mini challenge
: over at
Book Drunkard
(the)
H unting
U nions
N ature
G ame
E volving
R umours
(games)
Hour 8
Mini Challenge:
over at
I heart Moster: a bookish blog
Put down book and laptop. And go outside for 5 min. What did you do??
My answer:
I have actually been out on 3 walks so far today :P Since I have a little puppy.
But just when I got in the door. I saw your mini challenge.
And I kind of just challenged myself.. Coz on our last walk. In the pitching darknes with a mini lamp.
I wanted to do an atempt of tiring my dog by runing up the hill xD
I was breathing lik h***. And she was running around me wanting more :/ well.. I did my best xD
Hour 9
I`ve been reading in Hunger Games 3, Mockinjay. So far I am about 60 pages into the book.
My eyes are getting tired. But I don`t want to give up quite yet.. Me need to read, read, read.
I changed the juice out with some soda :P
and been living on the unhealthy side, so far :/ but guess I am allowed.. Since it`s not a read-a-thon and saturday, everyday :P Or somethin.. :)
Hour 10
Mini challenge:
over at
Nisaba be praised
What kind of bookmark to you use:
My answer:
Normally I have this super cute bookmark with magnetic.
But since I just moved. I just grabbed what I could find. Which was a random bookmark from a swag I once got :)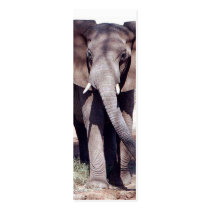 This is a picture looking a lot like the magnetic bookmark I normally use :)
Hour 11
I read 1 more chapter in Mockingjay. + I ended up on Book Depository. where I bought myself two new comics :P
I took a break by watching the newest episode of New Girl, while eating crackers, cheese and grapes.
Yummi :)
My cat came home again.
And now it`s time for todays last puppy pee trip :P
And then we will head into bed. And read from there, till I fall asleep ;)
Hour 12
Laying in bed reading.. :) More updates tomorrow morning, when I am up for more reading :)
Though I need to go to bed. So I don`t ruin my babys sleeping time. (babies = my dog and cat :P)
Yeap I know.. I am a crazy animal person.. xD

Good luck everyone :) Keep reading :D
How are your reading doing?? :)
~MoonStar~