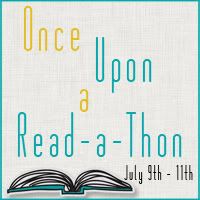 The first day didn´t go so well for me. I only read like 35 pages.
Though yesterday, day 2 went better :)
Wednesday 10th July
Pages read:
114 + 30 + 15%
Books read:
Cinderella + Witness + 13 blue little envelopes
Books finished:
Yay 1 book. The cartoon Cinderella
Pages read total so far:
179 pages + listened to 15%
Comment:
Was at the hairdresser, and read a whole magazine. But doesn´t really count :(
But during the night I got to read a bit :) as you can see..
How is your reading going??
~MoonStar~