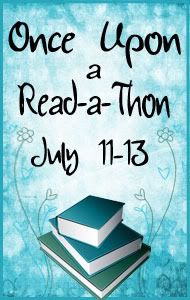 As you probably already figured out I just entered Read - a - Thon :) Who will start tomorrow.
I am not going to sit day in and day out to finish books. But I am 5 books behind on Goodreads.
So I will try to do my best to read 5 Fantasy books, so I get back on track again.
Though I doubt a little I will manage, since I am working and have planse those days. But guess I just have to try and get up in the mornings :P haha
Are you entering? What will you be reading, whats your goal?
I will probably make a new blogpost for running updates, but then I will put up a link for you guys here :)
Check out my running updates here
~MoonStar~