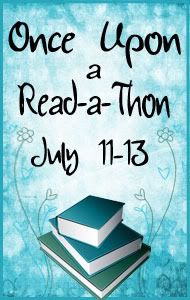 The Read - a - Thon is on it´s good way. Though I am working everyday. So not that much reading for me. So I will probably not get to finish my goal. :( But here is my running updates:
Monday 11/7
Last night I started to listen to my first audiobook. Perfect Chemestry by Simone Elkeles, in Norwegian.
In the morning I listened to 6 chapters of the Story.
At night time, after work, I listened to 3 chapters of Perfect Chemestry.
In all 11 chapters
Tuesday 12/7
In the morning I started reading about 40 pages of Rogue, the second book in the Shifters series, by Rachel Vincent.
When I woke up and while eating my breakfast I started listening to Perfect Chemestry again :)
In all 9 chapters so far.
I just couldn´t stop listening so I listened to 11 chapters more :) Unfortunately I gotta go to work. So I have to stop now :(
After work I was really tired, since I came home at 1.30 in the middle of the night. Though I got to read 35 pages of Rogue, before I fell asleep :)
Wednesday 13/7
This morning I started out by reading about 50 pages of Rogue. And afterward I listened to about 18 chapters of Perfect Chemistry. :)
During the day I read in the book Rogue, while laying outside in the sun :P
Have you read a lot yet??
~MoonStar~