Almost everyone is preparing for the new year we are heading to.
Making goals about what we want to read for the whole next year.
I myself have also made some goals :) And entered for som challenges :)
My goals:
1. Read all the Twilight books again.
2. Read all the Harry Potter books again.
3. Read the Lord of the Rings trilogy. Probably the Hobbit to.
4. Read the Dark Material trilogy again.
Challenges:
I have entered 2 challenges for the next year.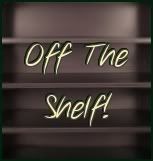 In this one my goal is to read 50 of my books. Though not all of them will be in English. So some of them will only be reviewed in
my Norwegian Bookblogg.
In this one I have to read 24 fantasy books. And they will all be reviewed on this blogg :)
You can follow me achievements
here :)
Have you entered any challenges or made up some goals.? And which.?
~MoonStar~